Let's Talk Kryptonite
It can be incredibly empowering to know your kryptonite. When challenges come up, where do you get tripped up and why? Take a moment to take note.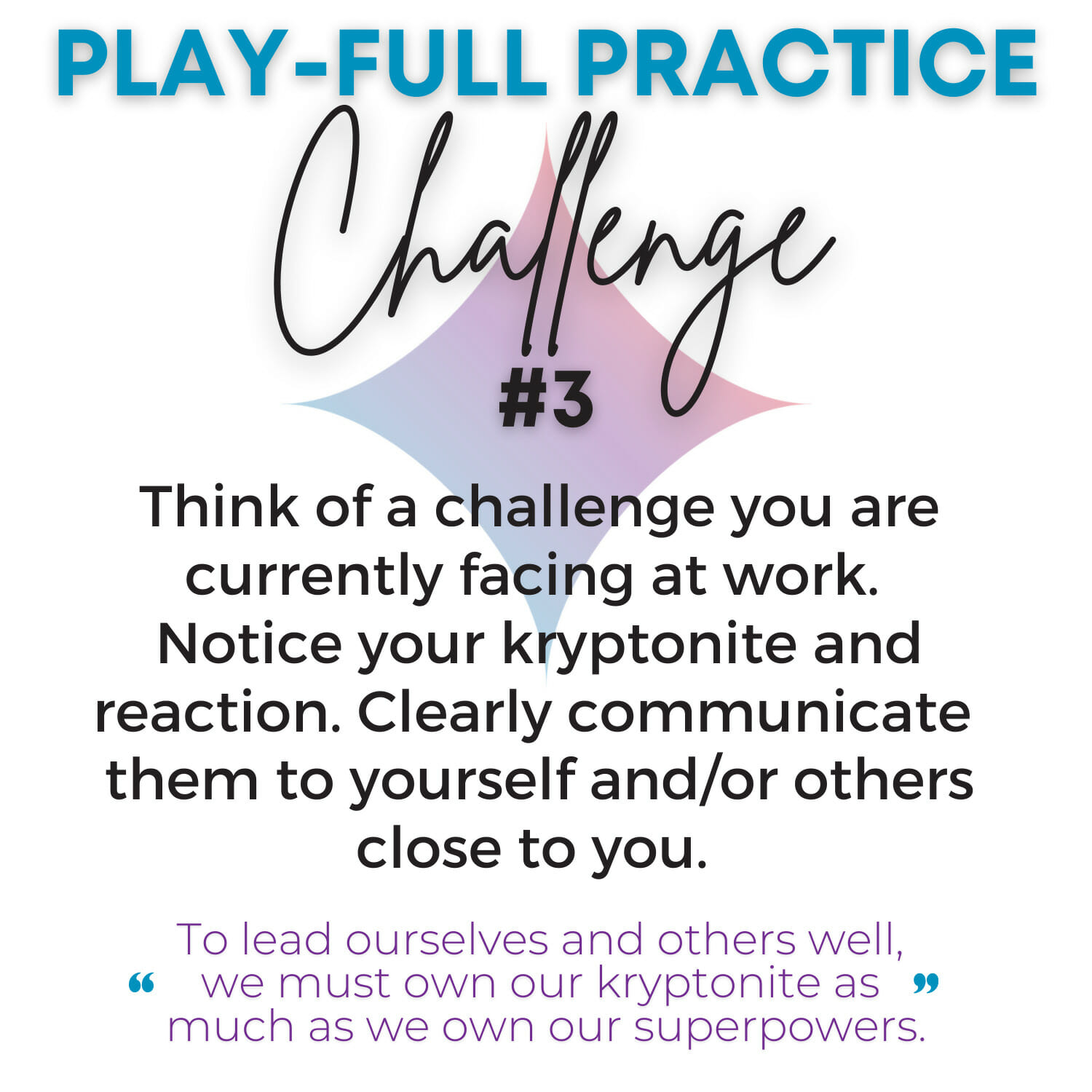 What are Superpowers?
Superpowers are your innate talents, motivations, and personality patterns that consistently produce superior results.
What is Kryptonite?
Kryptonite is the tasks, duties and communication styles that disempower us, fueling avoidance, mediocrity and silos on our teams. 
See the superpowers and kryptonite of each Enneagram type »
What is a Play-full Practice Challenge?
A Play-full Practice is a new action, practiced with full commitment, that contributes to your personal and professional development.
This Challenge will help you and your team apply superpowers to drive revenue and results. Challenges build on each other to provide a year-long path to growth!
Activate Your Team's Superpowers
Parillume provides transformational coaching and keynotes to help you shift your lens and leverage your team's unique strengths, personalities and perspectives to drive revenue and improve relationships.
Want to learn more? Connect with us »